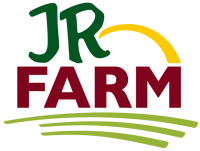 JR Farm pet products
JR Farm pet products manufacturer introduces himself. You will find out more about JR Farm here and their products for pets. Zoobio offers you great prices on all products.
CATEGORIES
JR Farm online shop
* Prices incl. VAT
* Delivery Terms & Conditions
Information about manufacturer - JR Farm
JR Farm is high quality Bavarian goods for pets. The company grows most of its raw materials for foods on their own fields.
The history of JR Farm started with the farm where milk cows, cats, dogs, rabbits and hamsters and other animals lived. Herta Ruisinger watched the domestic animals "eating habits" and came to the conclusion that their needs were not satisfied by the food they got at that moment. So, about 20 years ago it made Herta and Jakob Ruisinger start a company that is involved in the production of various wholesome foods for pets.
JR Farm Products
For small pets. The category includes foods and accessories for pygmy rabbits, chinchillas, degus, rats, hamsters, mice, gerbils, guinea pigs and ferrets.
For birds. The company offers products for exotic birds, canaries, parrots, including budgies, lovebirds and cockatoos.
For terrarium inhabitants. You can choose foods and accessories for bearded dragons, iguanas, turtles, thorny-tailed lizards and others.
For garden inhabitants. This category is represented by products for miniature pigs, chickens, hedgehogs, squirrels, wild birds.
For dogs. JR Farm offers flakes which supplement the diet of the animal eating BARF, as well as beneficial and tasty treats.
For cats. You can treat your pet to meat snacks with the addition of vegetables and eggs. The cat may also like toy delicacies – balls which have tasty things inside.
For horses. JR Farm produces treats with such delicious additives as apples, bananas, carrots and etc. Some of these products can be hanged near the horse while it is resting. It will gradually eat the treat and that is why it won't get bored. You can also offer her a salt brick by JR Farm. The product stimulates the animal's digestion and is beneficial for nutrient intake.
Advantages of JR Farm products
The basis of the company products is vegetable raw materials that are grown in an environmentally clean region. It also has various beneficial additives. For example, Vitamin E has anti-dystrophic properties, normalizes the functioning of the endocrine system and hematopoietic organs. Vitamin C takes part in the regulation of redox processes and carbohydrate metabolism, in the production of pancreatic, thyroid and reproductive hormones.
Buy JR Farm online
Do you want to buy beneficial natural products for your pet at a low price? You can place an order in the internet-shop Zoobio right now. We set reasonable prices on JR Farm products.
Moreover, we work so that it will be easy and convenient for you to order our goods. You will find useful information which will help you make the right choice on the page of each product. The process of the order placement will not take you more than a few minutes. Our experienced online-consultants will answer all of your questions regarding the products, give you an advice, help you place an order and pay for the product.
Every day JR Farm and Zoobio try to make the life of your pets better. Place an order right now – and your pets will be very grateful to you.
Dog shop

›

Cat shop

›

Bird shop

›

Small pets shop

›

Aquarium shop

›

Horse shop

›

Reptile shop

›